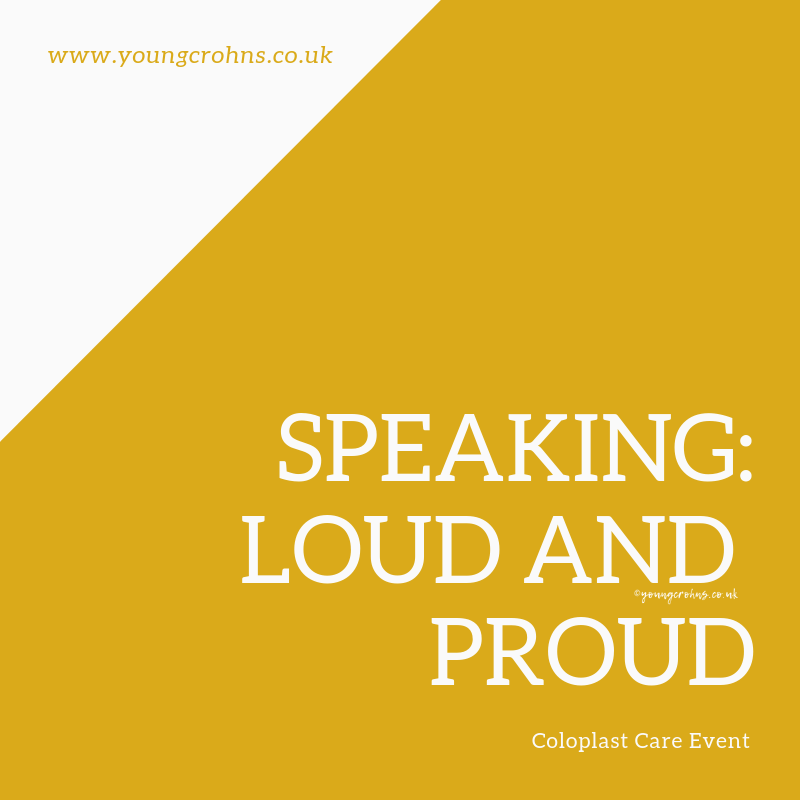 Know what inspires me the most?
Other patients.
Other ostomy patients, other IBD patients. Those people who have a connection to me once I share my own journey.
I met these people last week at a Coloplast Care day. I spoke about how I came ot have my ostomy, my IBD history in brief and how life has been since surgery.
I tried to follow my written document – you can read it here – but I ended up going with a flow of just my own words, right from the heart. Speaking in this way did make me unexpectedly tearful because even though I've been speaking about my journey in sections the last couple of months; in posts on my blog, remembering it in all of its entirety has been difficult to process. But it's a grieving thing that I needed to do, I needed to get up there that day and talk .I needed the therapy, that catharsis.
It was freeing, alot like my surgery has been.
I spoke with passion, positivity and I hope humility.
A few members came to talk to me afterwards and expressed how bloody brilliant and brave it was to speak as candidly as I did. That got me smiling through some tears because I've never done it before and I wanted to be good; I wanted ot express just how unashamed I am of being an ostomate, it is a badge of honour I wear with pride. It might not be everyone's cup of tea to speak of a stoma like that but I do because it is. My reality is completely different to what it was twelve months ago, even eight months ago, in between surgeries.
Speaking about those few months last summer was the hardest. I hadn't truly realised just how fucking shit things were until I was given the gift of hindsight. My journey is mine and it is special to me. I don't wish it was different, it happened because I am strong enough to take it. Both in it happening and being able to call it quits when I did.
Having that one to one connection, that bond between ostomates is why support groups need to keep going. It's why one to one peer support is fundamental. It's why appreciation and reflection is also important.