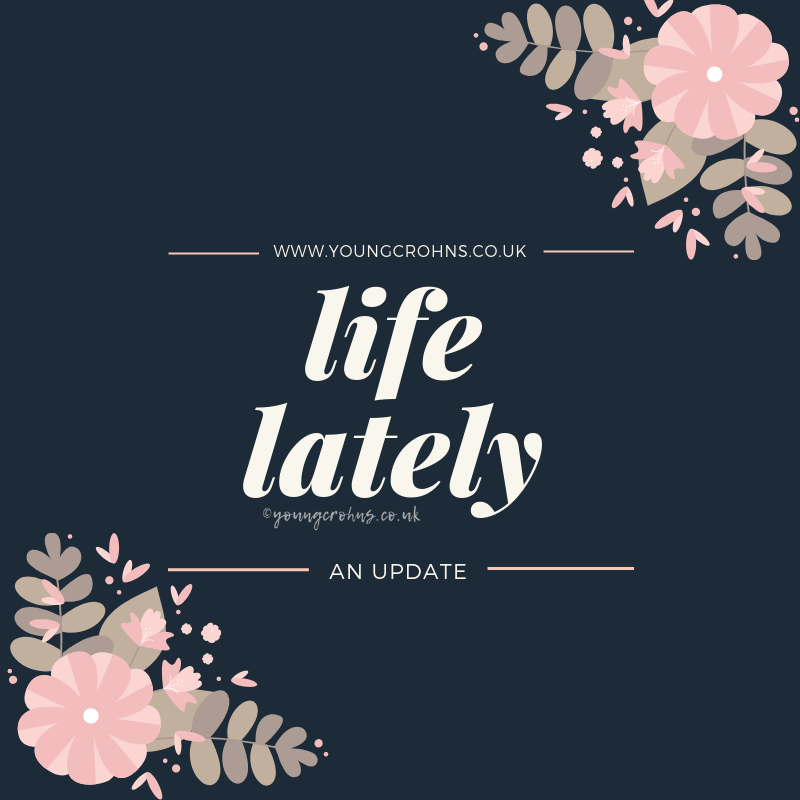 The Triple
Hi there, hello, welcome.
They say things come in threes right?
Well, that's definitely true for me and my health. And this year has begun to already feel like the mother of all triples.
These last ten days or so have been feeling like a triple, all of it's own.
Propranolol
At the end of February, I was struggling to get into work. I was becoming more symptomatic with my IBD – Vedolizumab was scheduled but it would be overdue when I'd get into the unit for my infusion – and on top of that my anxiety was raging. One Tuesday morning, I just could not go forward. I couldn't get myself to set foot in the building. I had a breakdown and was signed off sick. My GP who reviewed me gave me some beta blockers – Propranaolol – to help calm me down. Being off work was stressful and leaving me guilt ridded – as per usual – but a week into my course of Propranaolol I was getting short of breathe and finding it very difficult to get to and stay asleep. Each day was more and more challenging, thus I began worrying. Clearly not working like it should. And it's a medication you can't just come off, cold turkey.
Abscess
Whist this is all going on, I had developed an abscess like lump in my groin. I saw a nurse practitioner who gave me some antibiotics which would draw this out to the surface. Three days later, I returned to her; unable to walk very well, in alot of pain and wanting it drained. Knowing it would result in a scar, as well as it would continue to drain for a while, I rolled the dice. The fact I was on these antibiotics, and will continue to be for the next 4-6 months – excellent! – I would continue to experience more of these.
And whist I knew it was not an abscess but Hidrandenitis Suppurativa (HS) – read more here – and comes from having an lower immunity from a chronic illness and already experiencing cysts on my ovaries too. I've had some before – 2013 when I was on Humira and again when medication free in 2014 – but this reoccurrence could indicate my current medication is sub-par. Or it could just be bad luck of the draw. Whatever it is, it's now being treated and will be monitored.
Surgery
I got the call for surgery on February 28th. It will be taking place on March 28th – one months time – and pre op right in the middle of this. And not only for a general surgery pre op but one for my stoma too. Whist I've been recently through a pre op for my Liver Biopsy – read more here – I've not had a general surgery one for a long while, let alone a stoma one. And knowing I already have one, I am not nervous; I'm more curious than anything because I'm unsure if it's needed, maybe they are unaware that I have an ileostomy already? Surely not, but you never know.
So preparing for that is it's own little trip. Having a date makes it real so I am now catching myself thinking about it more and more. I have alot of balls in the air, juggling is becoming abit difficult right now. I am aware of needing to just do my best and that setting unrealistic targets of being a superwoman before surgery is just impossible and won't help anything or anyone. But I have a whirlwind of emotions about surgery. It is slowly sneaking up on us, the days being ticked off, one by one, until it's here.
Rollercoaster. That is how I sum up things at the moment.
I'd quite like a break, if I am honest right now. But unfortunately, I can not breakaway fro my body. At least surgery has the good drugs amiright?

Do you have any questions or queries? You can leave me a reply here or leave comments via my social media accounts – on Twitter, find my blog page on Facebook and over on Instagram