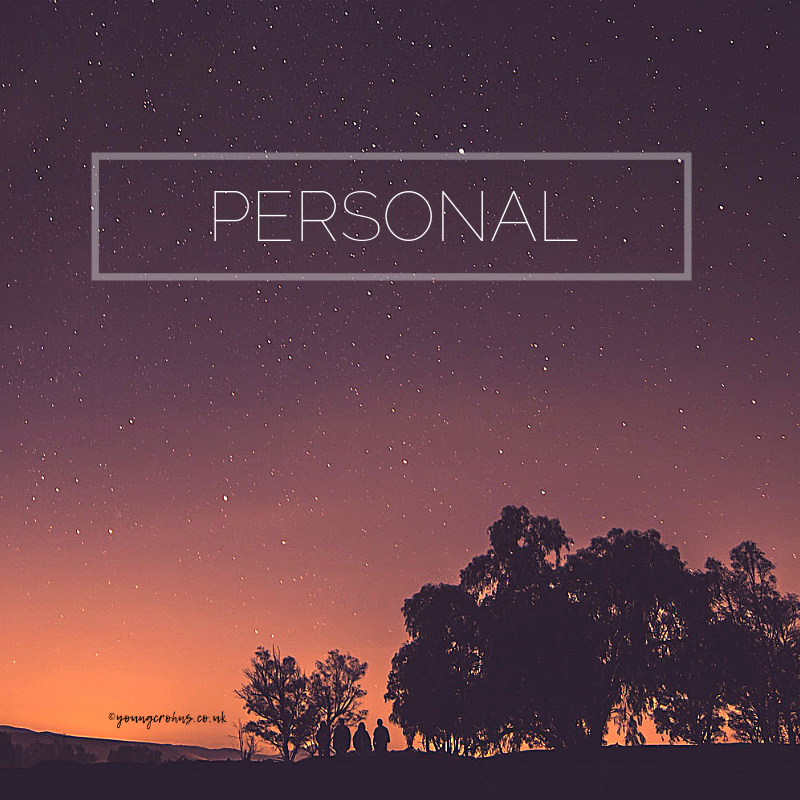 I've eaten a lot of cake this weekend. And it was birthday cake too!
And I'm sure it's not the sugar high I'm on, but this has been one hell of a year.
Despite being very aware of the fact that this is the last year of my twenties, I want to celebrate all the good – and the bad – things that have happened whilst I was twenty-eight. Hopefully, this is all in chronological order!
Quick prelude:
My Vedolizumab cycle had failed.
I met my kick ass, adorable as hell surgeon. He advised a resection would be the best way to go forward. Okay… but first I needed a colonoscopy to check the 'damage'
I applied for the permanent role to my temporary job (at the time). They decided to change my role instead which made me miserable.
I was having a big flare up – I was struggling like hell to get up in the morning and into work on time. I was utterly exhausted.
My anxiety was sky-high. I was so scared of surgery. I was in shock and denial that things had gotten so bad.
Me and my partner booked a holiday for my birthday in an attempt to cheer us both up.
I lost my job; they claimed, "I'd taken too many sick days and was a risky candidate" – I was devastated. But it did turn out to be a huge silver lining.
I mentally accepted my need for surgery once my IBD nurse put me on steroids and I got my urgent colonoscopy. Surgery was then booked for May.
This is what happened to me during my 28th year –
I spend the time around my birthday in Newquay, Cornwall with my boyfriend. It was a wonderful week and superbly timed.
Three weeks later I had my first surgery – my Right Hemicolectomy.
I spent five days in hospital recovering from surgery.
I came home, continued my recovery, struggling to get my pain levels at a controllable level.
My wound opened and became infected, I needed antibiotics.
I became addicted to Codeine.
In early June, I was back in hospital with a bowel infection at my surgical site. I was given three IV antibiotics for a week before being discharged.
In the weeks that followed, I expected to feel better but instead I began feeling more and more unwell. I figured this was "just a rough patch" and to "be expected after major surgery" but days turned into weeks and I was getting nowhere.
My boyfriend and I saw Bill Bailey in Nottingham. It was fantastic, by this point I needed a good old laugh.
Two days later, I was back in hospital again. I would be in for four days. My follow-up would be to have the pill-cam to see if my stomach and small bowel were okay, as they couldn't explain any of my pain.
The following week, almost three months after surgery, I stopped taking my Codeine. I went cold turkey. It was a horrible, horrible 10 days of going through withdrawal.
At the end of July, I went for my pill cam patency test and choked on it. We needed a new approach. We didn't have one.
My IBD nurse prescribed me medication for BAM or Bile Salt Malabsorption. I hated every dose I had to take for the next fortnight.
August. Seriously, it was messy and horrible and still gives me the chills.
On the 12th I would be self-admitted for what would become my ostomy surgery.
11 days later, I would have my colon removed and my ileostomy formed. This was the best day of that year, so far.
I left hospital on September 3rd, weighing only 52kg after having been fed TPN via a PICC line since August 16th.
We found out my brother was going to be a dad – his girlfriend was 12 weeks pregnant!
I started the ostomy side of my blog around about this time – I was determined to make the best of my situation.
I had my first appointment as an outpatient with my SCN. She was – and still is – amazingly supportive of me and my goals.
I explored all the ostomy things out there whilst preparing for my surgery, but my bag samples and accessories started to come through the post – it was the weirdest but most wonderful parcels.
I restarted my Vedolizumab in October and I continued to improve whilst receiving it.
After my third infusion, I had a blockage. I ate an evil homemade flapjacks and was admitted to hospital twice in 24 hours. Many lessons learnt that week.
My blood work finally started showing good signs of my Crohn's calming down completely. We gave it another couple of months before declaring it so.
I began talking to other ostomates more and more on social media. I've gained so many great friends through this means – our common bond fills my heart with gratitude.
My boyfriend and I took a trip to Cornwall. Our first holiday away with my ostomy and it was great! It was so much easier than our last one. The differences were huge. We celebrated how far we had both come – both in our relationship, his career and my health. It finally felt like things were going in the right direction.
I went to Coloplast's HQ to meet the team. I got so much inspiration for my ostomy blogging, I went into overdrive; blogging a couple of times a week and celebrating my achievements with my ostomy. I want to continue to change the perception of what having an ostomy is like.
I fully completed my Core4 exercises for the first time in November! I was so proud; I've never been a fitness or exercise girl, but this was so easy and simple. It's something I continue to come back to.
Between Christmas and New Year, my IBD nurse informed me that my Crohn's was now stable enough that I didn't need medication! I was over the bloody moon! Best news to finish 2016 off with!
I then got a stomach bug and spent a hellish week laid up in bed. Typical timing.
Despite that set back, I continued to explore more of what life could be like with an ostomy.
We stopped my Vedolizumab in January, we would assess its success in March at my next appointment.
I tried some two-piece bags for the first time since surgery, which I liked. I also simplified my change routine: less is more!
I did my first ostomy related work at the end of January, which I was so thrilled to be involved with.
I spent time getting to know a few female ostomates better at the start of the year. I got to meet and hang out with the wonderfully amazing Thalia Skye. Hopefully Stoma in a Teacup is next!
I started considering going back to work. I had the time to really figure out where I wanted to go and what I wanted to do, so the job hunt began.
My liver specialist moved me from a rolling six-month appointment schedule to a now annual check-up! After three years of going to the QE in Birmingham to see him, it was a relief!
My surgeon declared me fit for work and we discussed my future surgical options. Safe to say, nothing is on the horizon!
I applied for a job and nervously waited to hear back for an interview.
My boyfriend passed his exams from the training in his new job!
My consultant tentatively moved me to six monthly appointments; the longest span of time I've ever gone without seeing him. All recent testing – including a small bowel scan and numerous calprotein tests – have come back consistently okay. Thrilled.
I started giving Patient-to-Patient advice to future ostomy patients at my hospital. As a recommendation from not only my SCN but my surgeon too, its humbling to know that my attitude and outlook has been positivity received.
I went for an interview and got the job I had applied for in February! This means relocating!
I attended a Coloplast's Care Day as a speaker on my ostomy and history with IBD. I also added in how I've coped with my ostomy, in those seven short months. It was great to be part of something such as ostomy support. It is greatly underused and undersold.
So here we are, to this week. I am packing to move. I am taking stock of what has happened these last twelve months of being twenty-eight but I am also thinking about all the possibilities that being twenty-nine will hold. It might be one step closer to thirty, but I am so ready to see what it's got up its sleeve for me!