Yesterday, I made my way to work; another Thursday commuting through town. Nothing special, nothing new, nothing different; just the same old routine. The same thing I've been doing for months over the summer.
I scroll through my phone, enjoying the Throwback Thursday as I do most Thursdays, to find myself fixated on the date. My Timehop shows me everything from September 6th. Everything on that date from the last couple of years. I struggled to breathe. I found my heart beat faster, my breaths becoming shallow; feeling panicked and anxious.
I physically touch something, trying to ground myself, to halt a spiral. I swipe through my memories. I take deep breaths, slow and long to try to control my mind from derailing. I get to work, still trying to stead myself. Trying to find some way of coping beyond my current mechanisms. I can't find anything.
My mind is trapped in what my mind is reliving. Pre diagnosis. Flare ups. Medication changes, Post op recovery, the whole damn storyboard that is my memories of September's in the past seven years. It seems my August triggers also bleeding into September's now too.
***
A diagnosis is Step One in the program of living with a chronic illness.
It is a beginning.
You have no clue what will happen to you, you have no idea of what will come to be and what will hurt you. You have no clue, not a single ounce of preparedness.
And feeling that, it's shit, it is.
But that's okay. Feel that.
Each September 7th I try and reflect on what I've learnt the last twelve months. Because my IBD is not going to be cured, it will never not be here, I have to find peace and clarity with each year this thing lives within me.
Year One (2012) was all about acceptance. I experiences alot of firsts and dealt with heartbreak and friendship loss.
Understanding IBD and my own disease was foreign but gave me some stability.
I started sharing my story, this blog was born and I got involved with volunteering.
I started dating my current partner and made some discoveries about myself; including my desire to not want children.
I found it hard to communicate my pain when I felt it. I also struggled to keep my emotions in check.
I attended counselling for the first time.
I learnt about kindness.
Humira started and I found some remission like time during this year.
Year Two (2013) was about finding some peace and even footing. My body had other plans.
Decided to come off Humira and immediately flared.
Inflixmab started and we found it hard to control my WHB.
I became anemic and needed iron.
I gained alot of weight this year, due to the Humira and found it hardest on my joints.
My liver started to act funny in the Spring so I was urgently referred to a Heptologist.
We got my liver under control as my IBD stabilised on the IFX.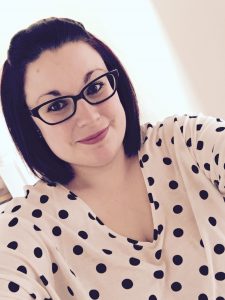 Year Three (2014) I struggled through employment. I had three jobs that year and each was impacted by my IBD.
I found alot of hardship when it came to working. I found myself struggling to communicate with my employers about what IBD was and the support I needed.
Ultimately, either my IBD flared up and I had to leave or it was a reason for me to not have my contract extended.
I was unemployed for a while and my IBD settled down. This pattern would continue into 2015.
My partner and I decided to commit long-term and started planning our future together. We wouldn't actually achieve this until three years later due to my ill-health and employment switches. However, he has always been by my side.
Year Four (2015) was the battle of biologics.
I struggled with keeping myself healthy whilst on Infliximab.
I would get infections alot, every cold going and it meant being off sick alot.
So much so that I was already considering cutting my losses with IFX at the start of 2015 but gave one final push when we added Methotrexate.
That made me worse. Go figure.
I would lose my job because I was sick. Not once but twice.
I saw a second opinion consultant in Nottingham because my own consultant could only offer surgery or Vedolizumab.
Year Five (2016) I faced two surgeries.
I stopped Vedolizumab and pursued surgery options.
First surgery was scary and high anxiety time but we got through it – I had lots of love and support
I never recovered. I started to struggle. I needed help keeping my pain under control, I needed help with supporting my nutrition.
They suspected so much for what was making me unwell – from a bowel leak, an infection, a reoccurrence of my IBD and even BAM – but eventually I lost my colon.
My Crohn's became more aggressive and ostomy surgery was the only thing that would save me. I took it. So damn happy with that decision.
Year Six (2017) was high of highs and massive lows.
I came through post op recovery, enjoyed my freedom and got into my blogging and advocacy more.
I experienced alot of ostomy firsts.
Went back on Vedolizumab and then came off it when I went to into remission.
I got a new job, relocated and became a huge nerd within my industry.
Got sick and spent several admissions fighting for some treatment. Finally got it when I went home and returned to the care of my IBD constant and surgeon.
Year Seven (2018) has been one of anxiety. Of feeling on tenterhooks.
I got diagnosed with GAD and learnt more about where my anxiety is rooted. I had several spells off work, spent time figuring out how to work whilst chronically ill and tried to understand my triggers.
We looked deeper into my liver issues and ruled out all the big scary things.
I stopped my contraceptives and am trying to figure out my PCOS.
Weight gain became a problem. But I am happy and stable at the moment, so putting a pin in it for a while.
Despite all that, I am grateful.
Grateful of my own awareness of what I think and feel. Grateful to have a label for these things. Grateful of specialists who know how to treat my disease and it's extra intestinal manifestations. Grateful for the ostomy and IBD community, my friends with my conditions; for being beacons of conversation to say simply and honestly "you are not alone". Grateful for my non-IBD friends who just get me, don't expect too much of me and can feel my heartache. And most importantly, grateful to my family – those who are related by blood and those I have chosen as my family, present and future.
How do you reflect on big milestones with your chronic illness? Do you have medical triggers and some aspects of PTSD? How do you cope with this?
Do you have any questions or queries? Or just want to share your own experiences? Leave me a reply or tweet me @louisehelenhunt or find my blog page on Facebook!

Previous Anniversary posts: