Welcome to YoungCrohns: Adventures with a Chronic Illness.

I'm Louise; a passionate advocate and patient of IBD as well as loving coffee, a good face mask and Mac & cheese.
I love sharing my tales and stories of living life with Crohn's disease and a permeant ileostomy.
This section is dedicated to my own experiences as a patient throughout my almost decade with a chronic illness. 
You'll also find my writings on the subject of advocacy and awareness raising.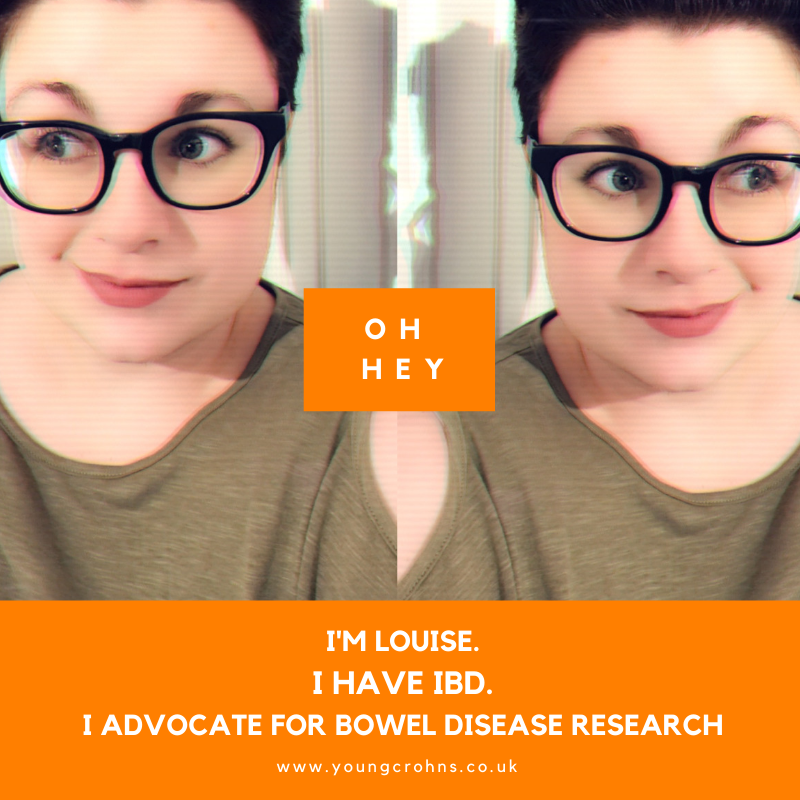 It's been more than a little while since I wrote a blog posts. I can't even apologise. My absence is because of my lack of energy. This inherent tiredness is due to taking myself off my medications. No more steroids, no more Mesalazine, no more Imodiums, nothing. At the start, it was scary. One day I just woke up and didn't see the point of taking anymore tablets. Just stopped everything, just like that. No real reason, no cause for why it was that certain day - I don't even remember the day or anything, just the vague notion it was about 3 weeks ago now - but just reached the end of my tether. Done with all the nausea and heartburn and tummy churning noises, done with the joint pains and the insomnia, DONE. Since then I've lost my chipmunk Pred face and I've lost my appetite. Finally, something good is happening! I am eating less and loosing weight! Sadly, I am loosing my energy. Its been slowly decreasing day on day, and about a week ago I was at dinner, sure that my blurred … [Read More...] about Update, GLORIOUS update!