Welcome to YoungCrohns: Adventures with a Chronic Illness.

I'm Louise; a passionate advocate and patient of IBD as well as loving coffee, a good face mask and Mac & cheese.
I love sharing my tales and stories of living life with Crohn's disease and a permeant ileostomy.
This section is dedicated to my own experiences as a patient throughout my almost decade with a chronic illness. 
You'll also find my writings on the subject of advocacy and awareness raising.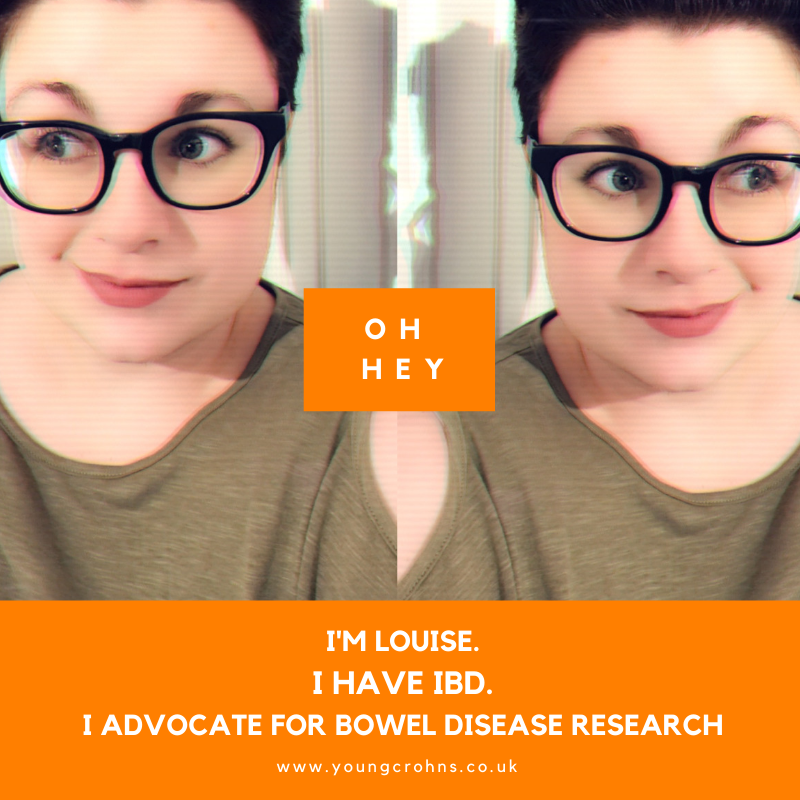 Today has been a rough day. Nothing major has happened, just lots of small things that have accumulated into something.. bigger. Had trouble taking my medication today - only my iron tablet - couldn't swallow it and almost choked. Am home alone now until I go back to work and it was scary. My glasses are irritating my nose still, so back to my old pair. Found lots of hair in my brush today, and as pathetic as it sounds this part of my day made feel the worse, had a little weep. The physical parts of my disease have always been a problem for me. Crohns isn't a illness you can actually see, but when my hair comes out and my elbows, collar bone, hips and wrist stick out; it becomes more noticeable. I don't want to be noticeable. I want to be normal and I was to look like nothing is wrong with me. Upon taking my Humira yesterday morning, I had a panicking thought - what if I can't do this? What if I just freeze every time I put that injection pen to my leg? What if I can't press … [Read More...] about