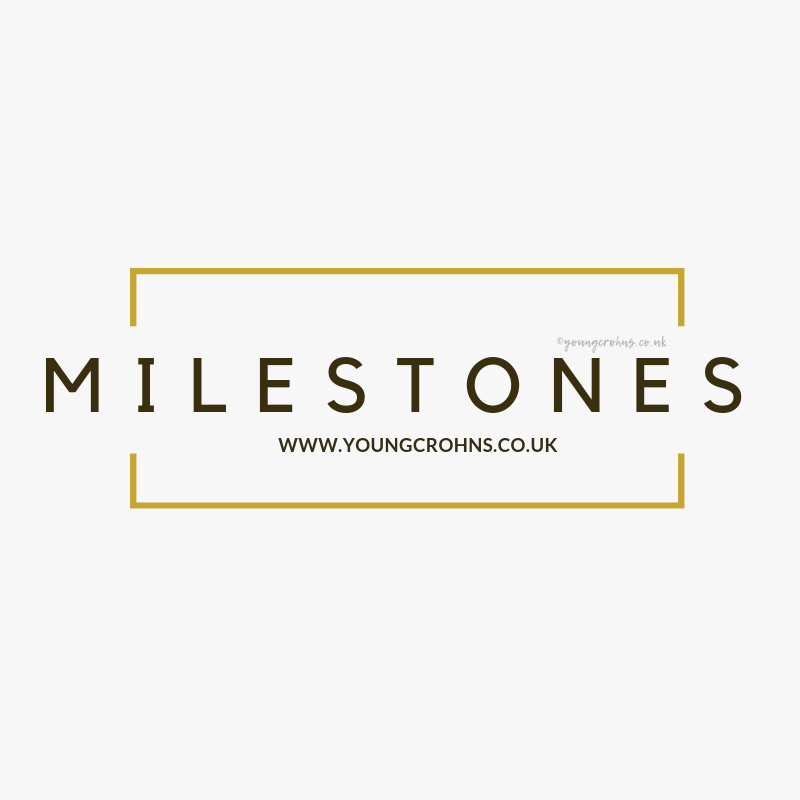 Today is the 7th of March. A miserable day of rain and wind coupled with some unseasonal blazing sunshine.
I am happy.
Today I have reached a milestone. I have been living with Crohns Disease for 6 months. And, boy has it been a confusing, frustrating, wonderful time.
I know that I will have this disease for the rest of my life, and I've sort of made my peace with that, for the most part. I know that at some point, things will get worse; so much worse and I will need surgery, but in these very present, very real days of early 2012, I am doing okay.
There are days, I admit, that are harder than others; but really every day is a struggle of some sort. And I don't say that with my glass half empty but with some level of acceptance. It has taken alot of sleepless nights (and I don't expect them to end any time soon) for me to really come to terms with the levels of pain I will feel with CD. Be it actual bowel pain, my own stupidity of pushing my body too far, my emotional health, or my mental capacity to digest my life on a daily basis.
Quite abit has happened in the last 6 months that I am proud of.
Firstly, actually getting a diagnosis. I was in some sort of pain for months before my first CD symptoms sprung up on me in early August, but finding out early September what I had was pretty damn brilliant. I hear stories of waiting months or even years in pain for doctors to determine what all these symptoms are causes by. I am very grateful for the care I've had throughout my bouts in hospital.
Secondly, my actual being in hospital. I was terrified of hospitals. Scared like hell of them, avoiding seeing relatives in them, wouldn't go near one. Not once had I had anything bad happen to me that needed urgent medical attention until the CD struck. And guess what? I've been in Good Hope four times so far. How I survived I'll never really understand.
Thirdly, I got over my fear of blood. I am a pro at blood tests and cannulas. In fact, in a very strange way, I rather like getting them done. I have terrible veins, so whoever can stick me is pretty damn good.
Fourth, medication. Remember me telling you I had to take 16 tablets daily after my first admission? I despise pills. Can't take them. But I did! I actually did, even though some of them made me sicker than I've ever felt in my life.. I did what was asked and expected of me. But I complained alot. ALOT. And now? None, apart from the Humira. Nice going huh?
Fifth, getting back to work. I ended up having 5 months off sick from my job. And this week I am doing the most hours I've done since July last year. Almost a full week! Gradually coming back, more hours each week, has helped incredibly. It had built up my strength, my confidence and my dexterity. Proud as hell that I am back to where I was last summer – ie. bossing everyone around but being loved for doing it.
Sixth, becoming closer to my family and friends. I found out pretty damn quick who was and wasn't my friend when I got CD. And yes, I pushed alot of people away; including family members, but people pushed back and got back in with me, back on side. I'm glad they did. I wouldn't be here without the support and tolerance of my family and friends. Even the new ones!
Besides being proud of myself, I had alot of challenges too.
I – Scans, scopes, consultations, options, medications, information. It was all an overload. But it was hoops to jump through, things to tick off the list to do and what was needed to gather better knowledge of what exactly the hell my body was doing.
II – Humira injections. Self injecting into my thigh. Scary stuff. I think when they first mentioned it to me back in October, I cried my eyes out. I just couldn't fathom how my CD could get that bad, and how I was going to do that to myself. I couldn't even look at a needle at that point without breaking out into a sweat. 3 months into the treatment and I'm pretty damn good at it. Wouldn't have been able to do it without my IBD nurse though, she was a star.
III – Getting out of hospital, only to get sicker. My Azathioprine days were my worst days. They made me loose weight, catch Chicken Pox and revitalised the dying C Diff. Wonderful drug. Not looking forward to it being reintroduced this summer. I got scared every time I came out of Ward 18 that I wouldn't last on my own at home.
IV – Building up my strength. I was about 7st when I got home in November. It was soul destroying getting up the next couple days; I was exhausted from doing nothing. I cried alot. I got angry alot too. Walking was painful. Eating was pretty much non existent. Thank goodness for Humira starting in early December, right?
V – Working. It was hard, very very hard to start with. I would get tired walking around, I could hardly do any tasks simultaneously like I used to, and I couldn't do more than a couple hours without wanting to throw up. But it did get better. Despite the fact I regularly 'forget' how much I shouldn't push myself to do things beyond my stamina level.
With all of this, I realise that 6 months is nothing in the scale of things. I'm only 23 and providing I can live well without the need for intervention of any sort, I plan on just getting on with whatever is thrown at me. With the added bonus of depression looming in my life for the first time, I somehow feel rather glad I have CD. I wouldn't have experienced all that I have done – both good and bad – and I certainly wouldn't be who I am today, sat at my desk, typing away to strangers on the Internet. And I most certainly am grateful for CD because I have spoken to many many extraordinary people who, like me, live a full life with CD. I feel proud to know them.