Being Organised when you have IBD
Each doctor and hospital you visit keep a medical record for you that includes information on your diagnoses, test results, treatment plans, medications, and more. While some information may overlap, each record contains only a small piece of the total picture of your medical history.
Because your medical information can be spread out among various doctors, it's a good idea to assemble your own copy of all your records that you can access whenever you need to. Here are just a few reasons why it's helpful to have your own complete set of records in one place:
It allows you to share accurate information about your health history with your treatment team.
Saves you time and stress when you need to get a second opinion or start going to a new doctor.
Be able to see if any of your records are inaccurate or incomplete and to request corrections.
Potentially learn more about your diagnosis and condition than you would otherwise by reading parts of your records such as your doctor's notes.
Avoid having to unnecessarily repeat medical tests because a healthcare provider couldn't get access to your previous test results.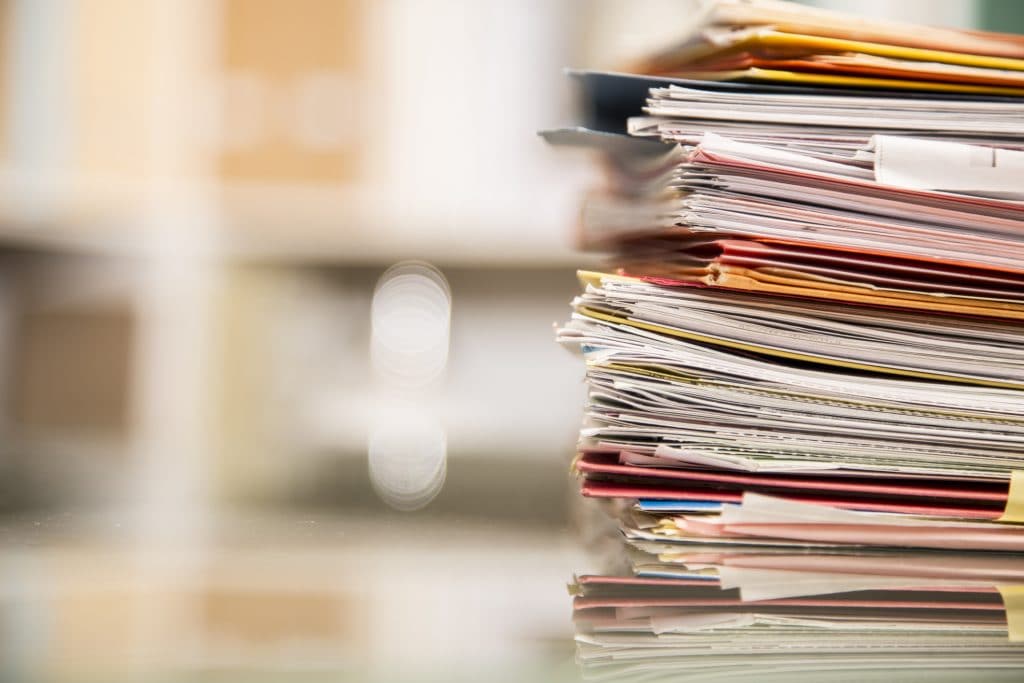 What to include
A complete personal medical record should include the following information:
A family health history (particularly parents, siblings and grandparents)
A personal health history (conditions, how they're being treated and how well they're controlled, as well as important past information such as surgeries, accidents and hospitalizations)
Your diagnosis, including the specific type of IBD, espeically the date you were diagnosed
Doctor visit summaries and notes
Hospital discharge summaries
Pharmacy printouts that accompanied prescribed medications.
Test results (such as blood work, urine tests, X-rays, MRIs, bone density scans, mammograms and prostate screenings). If you have certain lab tests done regularly, a record will enable you to track changes,
Complete treatment information, such as drug names and doses.
Start and end dates for all treatments
Results of treatment and any complications or side effects
Contact information for the doctors and treatment centres involved in your diagnosis and treatment. As well as others who have cared for you in the past, such as your GP.
Dates and details of other major illnesses, chronic health conditions, and hospitalsations
Details of past physical exams, including screening tests and immunisations
How to get the information you need
Compiling this information on an ongoing basis will create a complete and easily accessible view of your health. Remember these strategies to help you collect the latest copies of your records:
When you have a diagnostic test or procedure, ask for a copy of the results or report
At each appointment, ask your doctor or nurse for a copy of anything new that's been added to your paper or electronic file.
If you spent time in the hospital, ask for a copy of your records when you're discharged
Use an online patient portal to access your medical records
If collecting this information feels overwhelming, ask your friends or family for help. While you have to request any personal medical information, they can fill out forms or make phone calls for you.
Log symptoms and side effects
With a chronic condition like IBD, you might also keep a log of relevant factors like bowel movements, pain rating and appetite scale. If you can, include the time of day so that your doctor can help figure out whether changes in your health measurements are related to the condition or to medications. Note any changes in nutrition, activity and stress levels.
Also keep a log of how you respond to any medications and treatments. Be specific with the name of the medication, the dose and what happened. This record will come in handy when trying to determine the adverse effects of treatments down the line.
Take advantage of technology.
Health care providers and hospitals may offer online records that you can access. Apps and programs can help you manage health records—ask your primary care GP for recommendations or your specialist team for anything IBD specific.
Keep copies.
Whether you use high-tech record-keeping or a good old-fashioned box or file folder, be sure to keep several copies of your medical records. If you can keep one in your car or purse it will ensure you always have it when you go to the doctor or if you unexpectedly end up in the hospital. It's also smart to stash a copy of health records in a safe and/or with someone else in case of a natural disaster.
I've been saving, complying and updating my own health record for almost a decade now – the length of time since my diagnosis – and it is sometimes a mammoth task if I've let it go for a period of time. Keeping on top of it – ie when a new letter comes in, or I've been to an appointment, to make a note of it and file it away in order – helps a great deal.
I also use a couple of applications – condition specific – to help me manage to track key pieces of information I might need for a follow-up appointment – ie symptom tracking for a new medication or blog glucose readings to establish long term trends for reviews.
It probably helps that I am an organised person before my health conditions, but it has helped with advocating for myself, getting the correct testing done and being able to communicate more effectively with multiple specialists over the years.
You also have the right to access your own medical records – two great sources of information for this is The BMA (British Medical Association) PDF on Access to Health Records and the NHS booklet on Keeping your Records safe & secure.
Until next time,

Do you have any questions or queries? Or just want to share your own experiences? You can leave me a reply here or leave comments via my social media accounts – on Twitter, find my blog page on Facebook and over on Instagram