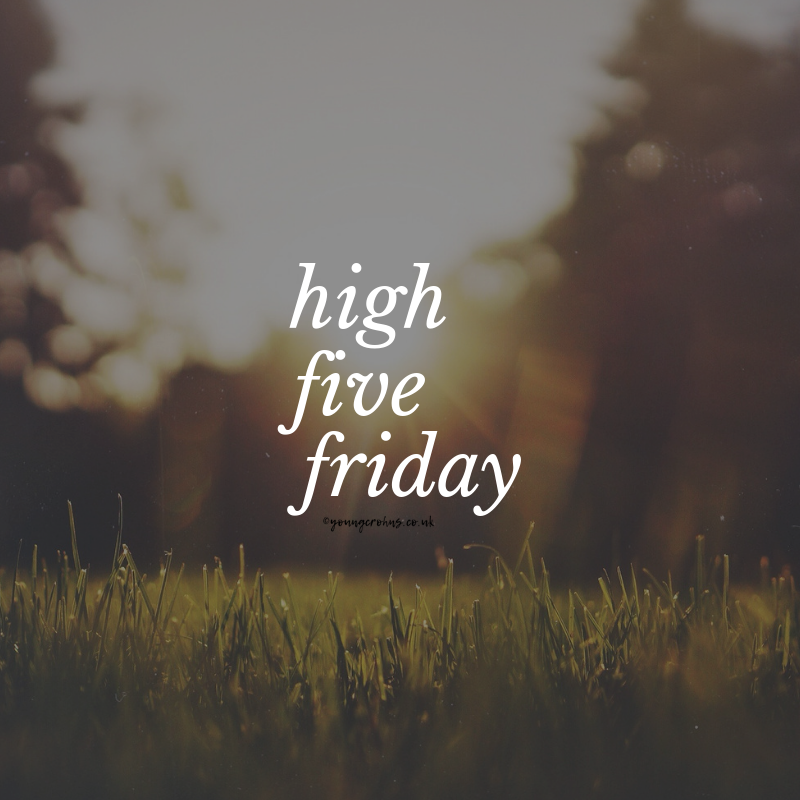 Work, work, work…
This week started with getting my office completed. We took a trip to Ikea and got my new desk chair – so very very comfy – passing through PC World on the way home to grab my new software. Yep, I'm all softwared and teched for a while. So far, no problems to report. It is making me much more organised and motivated to keep writing, long past my bedtime..!
The rest of the weekend we spent time cooking and relaxing. I did get to do my meal planning for the week and get out to do a food shop. Ben is working at home this week so I've had him for company in the evenings, so I've been cooking. AND I AM LOVING IT. I know it sort of makes me abit of a housewife but I sort of like that, without the label. Maybe it's finally feeling well enough to partake in life and live a normal existence..?
Timehop has been reminding me of what last year was like for me. These two from this week in 2016 stand out and make my mind hurt:
My thoughts on how I've gotten to this place I am in right now is something I probably need to explore. Keep you posted.
I've spent quite abit of my time this week writing and being on Twitter, in between cooking and making notes for my meal planning.
I realised that I needed a break every day, so I've been taking abit of time after lunch to be by myself; abit of soothing music on, phone and ipad on airplane mode so I am not disturbed and reflect, relax and recharge. It's only for 30-40 minutes, but I think it's helping me not be so blue and grumpy.
But I then do stuff like this:
And then pose this question: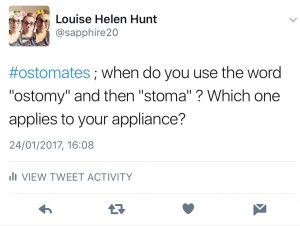 So by then I know I am feeling better about things, about everything.
That isn't to say that I haven't been feeling blue. I have. And it's had its venting in my Draft section.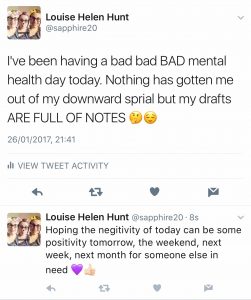 Guys, please remember that feeling sad and blue is part of life and it's nothing to be ashamed of. But if you are struggling, talk to someone, either a friend or someone professional.
In that vein, I also relate to this a lot:
This week has had some highs! We went out for Nandos and I wore my new sparkly Converse; I am a Converse junkie. But look how pretty!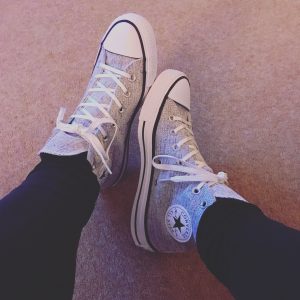 I also got Nadiya Hussain's – of #GBBO fame – new book "The Secret Lives of the Amir Sisters" and I adore it. I'm only just beginning it but I can recommend. It's so wonderful to have her voice in my head whilst I read too; I think she is amazing.
I've been working on my Meal Planning – #mealplanninglikeaboss – under the Eating with an Ostomy category on the blog; to help explain more about what I eat, what tips I've picked up since ostomy surgery and how things have changed eating wise – from Crohn's Disease restrictions to the variety now open to me with my ostomy. I hope its going to be a good series of posts happening each week in 2017 (I hope, unless I am unwell or in hospital!) From that, I've been fangirling over NellyCupcakes tweeting me; I am using her free printable planner sheet to help me organise myself, and I have to say its working amazing! I've followed her for years – before she was pregnant with her daughter – and I love her just a little bit 🙂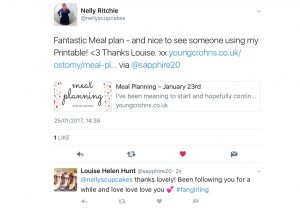 This week has been long but I've been busy, just how I like it.
Sometimes, I just come out with something ridiculous; case in point: (#relationshipgoals perhaps?)
Finally here is my only Snapchat of the week. See you guys next week!