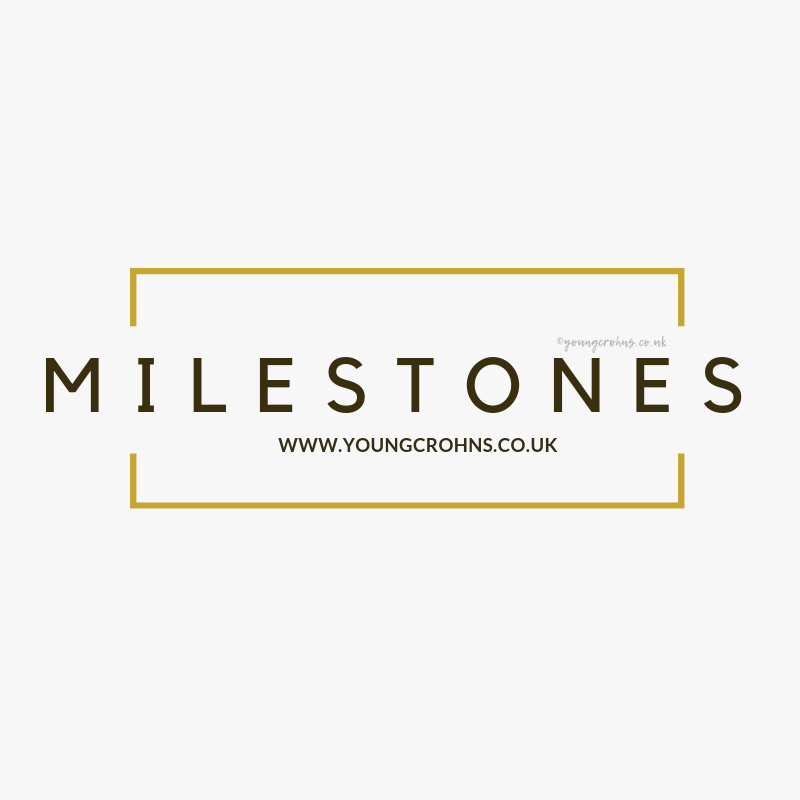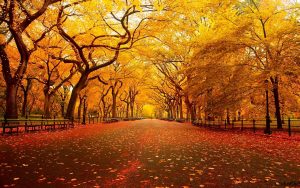 You can quite definitely tell that Autumn is upon us here in the UK.
I am currently on my holiday week off from work, with very little energy to want to go out in this cold weather and destroy all that hard work I've done to build up my immune system. It's also giving me plenty of time to reflect, for September, especially the dates of this week, are poignant.
A year ago, give or take a couple days, I was back in the hospital for my second flare up of Crohn's. It is also the birth of this very blog. I was very lonely in the hospital this time around, I knew I was very sick and I wouldn't be in and out within a couple days. I was there for just over two weeks. It was the end of September I hated the most, I was stuck in a isolation room – I had caught a very bad case of C-Diff on admission and was in limbo whether or not my hospital would treat me or if they would move me across Birmingham to a specialist ward for infections – I was scared. Infections are hard to get rid of when your healthy, let alone when you have Crohn's Disease and you're still so unsure of everything you do, think, eat, want. Being in isolation means that you don't get to see anyone unless they want to see you or you need them. It is terribly frustrating, you have far too much time with your own thoughts and not many answers. I spent alot of time with my laptop watching – of all things – Grey's Anatomy. I also spent alot of time shying away from the social aspect of my life – I refused visitors, I turned my phone off, had no Internet, I wanted nothing to do with the world that was happening outside of my room window.
It was extremely sunny last year, for September this was unusual. My mom was back at work and dressed as if it was July. I, on the other hand, was dealing with a fever that kept me in my pjs and dressing gown 24/7. Its rather difficult to wear a dressing gown whilst a nurse places a new cannula or takes a EKG or even attempts to motivate you into washing once a day. It wasn't because I didn't want to, its because I really didn't know how that would help me. I was missing out on my life and I was sad. Depressed, maybe a little too.
Autumn is one of my favourite times of year. It is a little chilly without being cold, there are over sized sweaters to wear, scarfs, boots, comfort food that settles in your belly with a resounding familiarity, hot chocolate, darker nights, winter duvets, blankets.. it goes on. And I spent the next three months trying to keep myself out of the hospital. I failed on three occasions, I was back in early October and then again at the start of November. I was getting weaker, thinner and more miserable. But I would feel that was for the first week of my stay and then – if by surprise, like a light switch was turned on – I found my fight. I don't really remember what turned me around the first couple times I was in – maybe it was the prospect of wasting away in a hospital bed, or the fact that I truly didn't like being away from home and in an actual hospital – but I got better, fought off the C-Diff numerous times and got on with my meds and got my Crohnie butt discharged.
I think the allure of the approaching winter helped a little. I can't deny that I was a little scared about how I would cope in my parents house over the winter – my favourite foods and smells come from Christmas and everything that leads up to it – and I was so underweight I was desperate for some good, hearty food in my belly. But that fear, the fear of eating something that will make you worse instead of 'better' was sky high. I was unable to enjoy my food, enjoy my life, until my medication issues were resolved. It was a long and tiresome Autumn of clinic appointments, dietitian appointments, arguments with my mom over food, agonising on what to eat, trying to smile without draining myself of energy, trying to be honest, not trying to cry and take a turn for the worst (again) – it was a tough time. I wouldn't want to go through it again, at least not this year.
So, its approaching the end of September and I am looking into October with glee. Its my favourite month of the year by far. Shorter days, cold nights, winter coats, boots, scarfs, jumpers, long socks. Soups, stews, roasted meats, dark puddings. All the things I was too thin to wear and too unwell to eat. (It also happens to be half away to my next birthday, but thats the child in me)
"To know where you're going, you have to know where you've come from"
I find this to be most appropriate towards my own feelings about what happened to me last year. I've had all of these twelve months to contemplate and examine in my own mind what happened and what I need to do to avoid it again. It also reminds me that my Crohn's should not be the be all and end all of who I am. It is a significant part of me, I will not deny or ignore that; I physically can not, and yes it is the ruler of my life on occasion, but it should not and will not hold me back. It does not define the bounds of my life. It does not constrain me to be meek or shy, nor does it allow me to wallow. It is what it is – a chronic medical condition that will, at times, force my hand – and I am slowly accepting that this is, and will always be, the case.