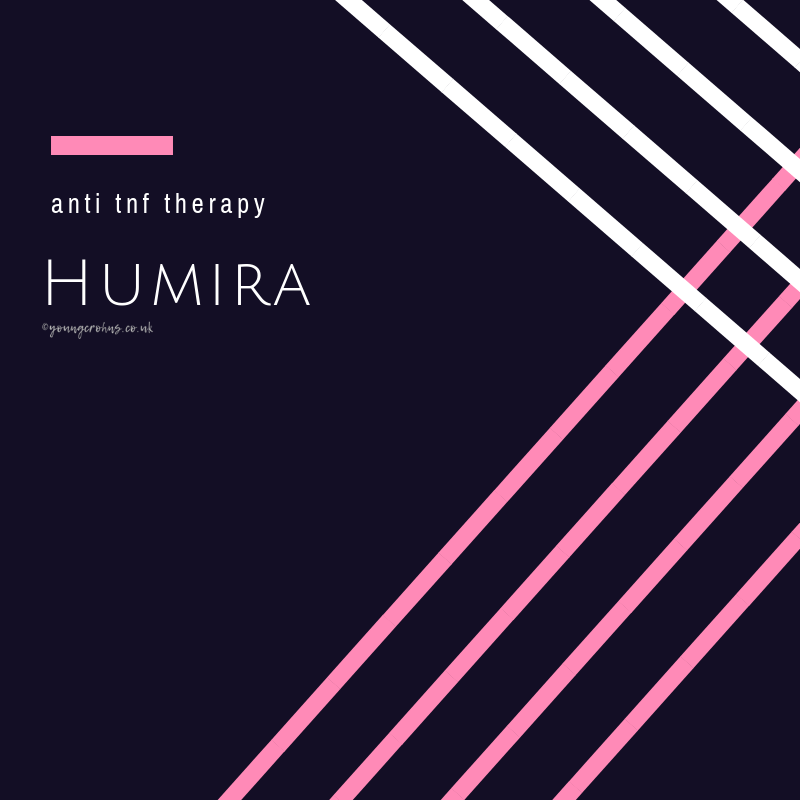 Yesterday, my Humira injection was due.
Yesterday, I visited my GP to discuss my ongoing symptoms.
Yesterday, I was told I was had gained so much weight that I was unable to take contraceptive pills.
Yesterday, I cried and inwardly cursed the drug that had brought me back from the brink.
Yesterday was tough. I finished work in the middle of the afternoon, carried myself up the road to the doctors. I sat with my new GP – a lovely Welsh lady – who wanted to know why I was back, not even a week after my last appointment. Basically, the course of treatment I had been given and taken by her colleague hadn't worked. She suggested, because of my negative test results, I could start a new contraceptive medication. I'd been off my Micronor since July – after suffering awful migraines and increased Crohn's problems – it was time to try again. Blood pressure – 114/92 – normal. Weight – 94kg. "You have a BMI of over 35. It complicates the medication I can give you. Have you always been this size?" She looked me up and down. I'm 5″3 and only little. I've been gradually putting on this weight since the end of the Spring last year. When the Humira had finally settled down and my appetite was hearty. I thought it was good. Clearly, it's not. It's now a problem. A massive problem. She explained the complications normal medication would put on my body; a high risk of my PCOS developing into something sinister, developing DVT and blood clots… it wasn't worth it just for a little progestren and a regular cycle.
I cried.
I've known for a long time that my Humira has been causing problems. But they have not been gastro related. Nor have they been so extreme that I needed to not take my injection. I've had a couple bad colds and a lingering effect of my flu jab in September, but nothing horrible and big and scary. Until now. She explained to me that despite the Humira working to relax and control my bowels, the weight I've gained is putting extra pressure on my vital organs; my lungs – accounting for my breathlessness – my heart – my dizziness – and my joints – all those aches and pains that constantly burn or twist my knees and ankles, daily. It was shocking. But I know deep down that is the reality.
This conversation yesterday was followed by me leaving the surgery to go back to work, cursing the fucking Humira every step of the way. I knew it was making my body worse, and I was no longer going to be fobbed off with "it has maintained your remission" bullshit line my gastro team will tell me. I am not going to be on a medication that is causing me to gain so much weight that my organs can't cope. I am only little, I am not meant to be this size.
All the time, I've wished for a flare up. One that would make me so sick I would definitely need the hospital. One that would make the Humira stop and me lose everything that made me feel uncomfortable… only about half of my current weight, that'll do the trick. I feel awful for wishing a bad turn in my condition. I feel awful for potential giving myself the surgery that is meant to be years in the future, as a last resort. I hate myself for feeling that.
I've always written so candidly about my Humira issues. I'm now at the point where I need to fight my GI about this. Because it is so sad it's gotten this way that is funny. That hysterical laughter that you can't stop, that makes you look and sound crazy. I might be, but really, how can this continue? How can this be a safe plan for me? How exactly do they expect me to live this way?