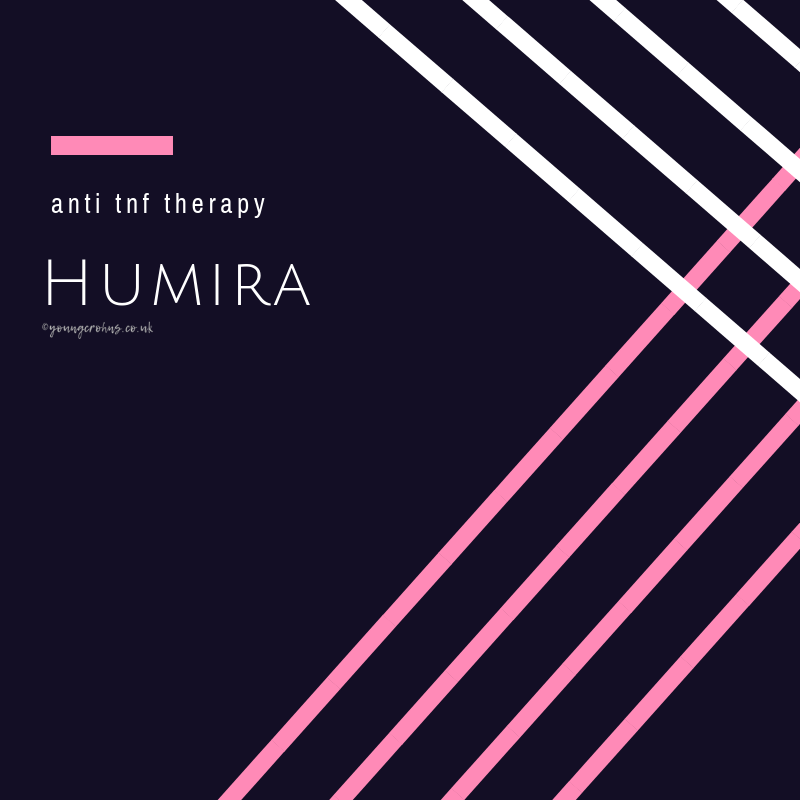 It feels like forever since my last injection of Humira, but it was only two weeks ago. Alot has happened in two weeks…
So, I almost forgot the date and day and that it was indeed time for some more lovely Anti TNF medication.
If you've been following me through the Humira experience, you'll know that the last couple of cycles have been abit rough to say the least. I've been panicking about my injections, worrying about not lasting on them, pushing myself too far too fast. Today, for the first time, in many many months, I feel good about it. No worries!
So, as usual, a lovely sting and 10 seconds of pain, nothing. Waiting for it to kick in.
However, what does linger is the cold / cough I have. It seems to have gotten worse in the last couple weeks. I don't think its medication related – meaning that when I give my injection nothing really immediately changes with symptoms – but I know it is definitely Crohn's related – meaning that it does not go away, it takes forever to have a good portion of the day; without coughing and sneezing; and because of my cranky guts I have to have Anti TNF treatment and thus a 'shot to shit' immune system. (I have to admit here, it is alot better than it was back when I got diagnosised and then started Humira.. but not the same as Before Crohns [BC]) I did think it was just my immune system playing a hilarious trick on me, and making my 'allergies' pop back up earlier on in the year, but even if it is, it is not a fun ride. It's something that needs sorting. I am very dependent on Humira, so I shall have to see what the GI can recommend to do next.
Until then, another injection. And these next two weeks to get through! 🙂