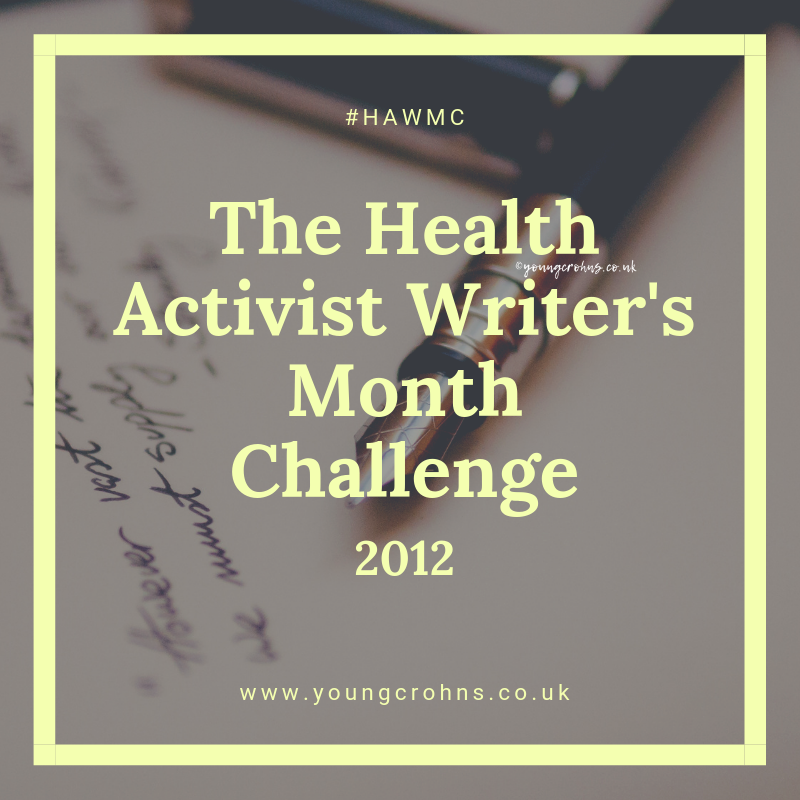 Learnt the hard way. Whats a lesson you learned the hard way? Write about it for 15 today.
Sometimes, people are just arseholes.
I learnt this a particularly hard way at New Years, and pretty much every couple weeks since, but I have been strong enough to just leave it be, nowadays.
My friend N came to see me when I was last sick in hospital, back in November. He showed concern and brought lovely treats for me; all in all a good visit and a good friend.
I got to New Years and I was finally up for going out and doing something. I invited one of my closest girl friends out too, and we had what I thought would be a laugh. It was not. Admittedly it was the night I met my first post-Crohn's boyfriend, and he was lovely that night, but nope, not my friend. He was overly concerned that I wasn't drinking alot. I actually can't, I said. His face fell. As if he didn't know how sick I was or what medication I was on. My friend G looked at me as if to say "WHAT THE SERIOUS FUCK IS WRONG WITH HIM?" I was actually flabbergasted. But, as I decided to go home, I wanted to leave it there, where it was, that one night.
A couple weeks later, I'm dating someone new, me and N go out for dinner one night. I got the full interrogation. It was cringe worthy. It was embarrassing. It was a conversation loaded with jealous, on his part, and pure politeness on mine. I kept answering his insane questions, because he was my friend. How dumb was I?
It gets worse. Every week or so, we would have a chat. It wouldn't exactly be great, and the closer I got to working and the better I got with 'dealing' with all my medication and my actually Crohn's, the less I cared about how nice I was being. I've never been a nasty person, but to him, I was horrible. I was blunt and very straight forward.
"If you can't accept or deal with the fact that I am different now, then please just stop talking to me. Stop calling. Stop texting. Stop asking me out to the pub. Just please stop."
His final nail on friendship coffin was the statement; a response to my lack of being available one week in March was "I can't believe how much you've change, you're not the same person anymore". I deleted the message, turn off my phone and took myself offline. What a disgusting thing to say to me, to anyone who has a chronic illness. I can't help changing. It would be pretty dull if you were the same person for years or decades on end. But don't ever EVER tell me I've changed so much that I'm no longer the same person. I am exactly who I am still, just a little different. A good type of different. The type of different I want certain people to know about. And sadly, love, you are not and never will be one of them.
We now have polite (ish) conversations on a very irregular basis. He always asks about my love life. I tell him it is none of his business. If you wanted to know so badly, be a better friend, be a better person and actually learn to deal with my condition. Sadly, he has been replaced. Good riddance.
What I feel should be said here, is that I find it very hard to find the right level of knowledge when talking about Crohn's to people, especially friends; old and new. It gets more complicated when the friendship group expands or mixes, it is hard to find words at all then. But, I am trying. I am always trying. And if people can't accept my Crohn's, they don't bother. Take an interest (even if it is just a small one, as much as you can handle, really) or please walk away.