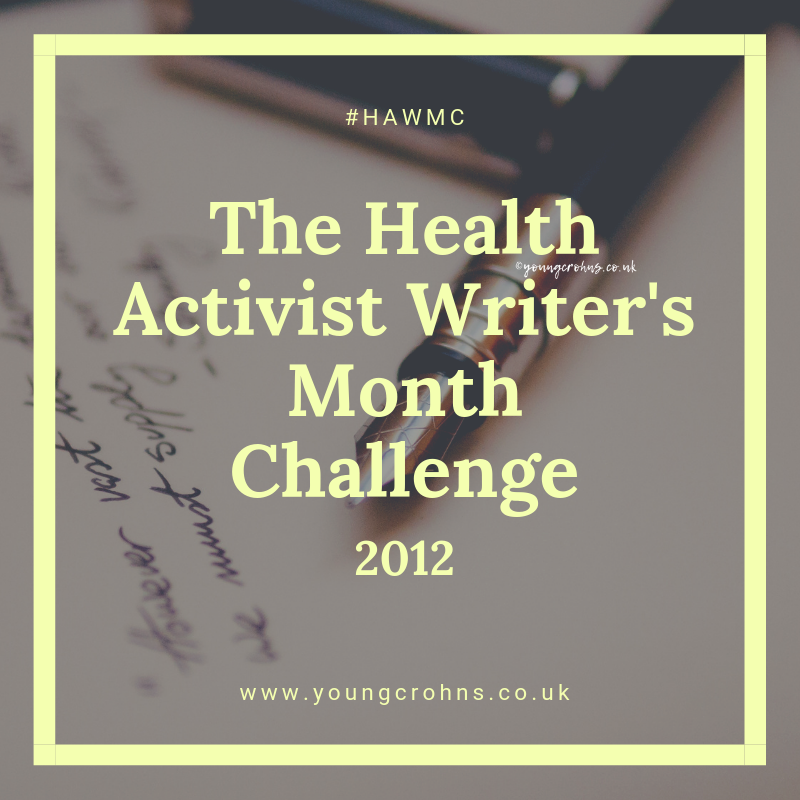 Health Time Capsule. Pretend you're making a time capsule of you and your health focus that would be opened until 2112. Whats in it? What would people think of it when they found it?
The things that help me survive on a daily basis – I'd try and squash my blog and my twitter into it, along with all the people who have helped me out – family, friends, IBD family, hospital staff and my consultant. Baby wipes! My snuggle pillow – its been my snugglest companion during this whole thing. My collection of ER – they helped me through my time of sick from work. Photos of me from various stages of my condition.
I'd hope that in 100 years there would be a cure for Crohns. I really do hope so. So maybe this capsule will just serve as memories or just as a giggle, what we go through sometimes can be pretty hilarious (when we look back.. of course) and bittersweet. I just hope it would show the courage I've shown and the strength I have to push forward.