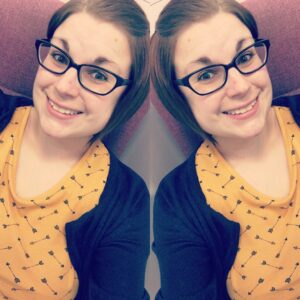 Hello! My name is Louise and I am 29.
I have Crohn's Disease, a form of Inflammatory Bowel Disease (IBD). I also have an permanent ileostomy
I was diagnosed in September 2011 after several months of symptoms that didn't really make much sense. But if I am really honest, I had been suffering with bowel problems on and off for about a year prior.
I've had many hospital admissions; most of them occurring in the first year of my journey with IBD. The rest have been for my surgeries and the period of time in between them during the Summer of 2016.
I've tried all of the medication options open to me at the time but chose to have surgery in 2016 to remove a large narrowing in my small bowel. Unfortunately, three months later, I had my colon removed and I now have a permanent ileostomy.
Life since that surgery has been really great; not without its post-op recovery challenges, but my Quality of Life (QoL) has significantly improved.
I am still 'accepting' the changing face of my disease but I have a positive outlook on life; I try to not let the beast control my life and overwhelm me. I hope that this blog tells the truth about everything I struggle with when it comes to a chronic illness and having an ostomy.